It's never been so simple!
For over 20 years we've been connecting Canadians with the best mortgages from the right brokers!
Welcome to the new Mortgage Alliance
New, improved, and still the #1 place to connect with the best brokers in the industry.
Brokers are essential!
Remember brokers have been identified as essential workers. That means, just as before, we're here to help you!
Open Or Closed Mortgage?
Buying a home is one of the biggest investments most Canadians will make in their lifetime. When it comes to obtaining a mortgage, there are two main types to choose from: open and closed mortgages. Each has its advantages and disadvantages, so it is essential to understand the differences between them to make an informed decision.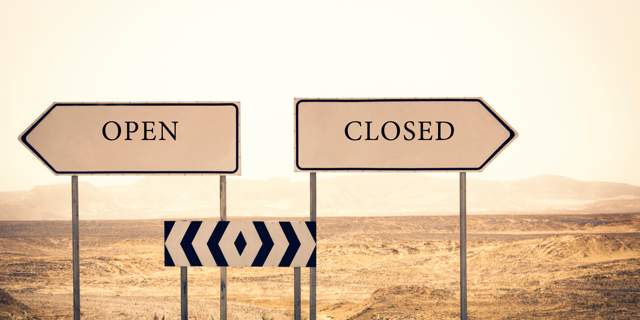 Open Mortgages
An open mortgage is a type of mortgage that allows you to pay off your mortgage in full or in part at any time without penalty. This type of mortgage provides more flexibility and is ideal for those who anticipate a change in their financial situation, such as an inheritance or bonus. With an open mortgage, you can make extra payments or pay off your mortgage before the end of the term without incurring penalties. However, an open mortgage usually has a higher interest rate than a closed mortgage because of the added flexibility.
Closed Mortgages
A closed mortgage is a type of mortgage that does not allow you to make additional payments or pay off your mortgage before the end of the term without incurring penalties (you can learn more about pre-payment penalties here). A closed mortgage usually
has a lower interest rate than an open mortgage because of the limitations. The term of a closed mortgage usually ranges from 6 months to 10 years, with the most common term (prior to 2023), being 5 years. Closed mortgages are best for those who do not anticipate any significant changes in their financial situation during the mortgage term.
It's important to consider all factors when deciding which mortgage is right for you. For example, if you plan to sell your home before the end of the term, an open mortgage might be more appropriate, as the penalties for breaking a closed mortgage are usually higher than an open mortgage. It's also important to note that many closed mortgages have pre-payment privileges that allow the borrower a certain percentage each year outside of their normal payments they can apply to the principal balance. For more information on pre-payment privileges, check here.
In Conclusion
Both open and closed mortgages have their advantages and disadvantages. When choosing a mortgage, it is important to consider your financial goals and needs carefully. By doing your research and working with a qualified mortgage professional, you can make an informed decision that will help you achieve your homeownership goals.
Brandon Forler,
Mortgage Agent